Welcome to Horse Travels Patagonia, your gateway to extraordinary horseback riding tours in the stunning landscapes of Patagonia. Embark on an unforgettable journey as you saddle up and explore iconic locations such as Torres del Paine, Tierra del Fuego, and Chiloe Island. Our agency is committed to providing you with a seamless experience, ensuring that every moment spent on horseback is filled with awe-inspiring beauty and unforgettable memories.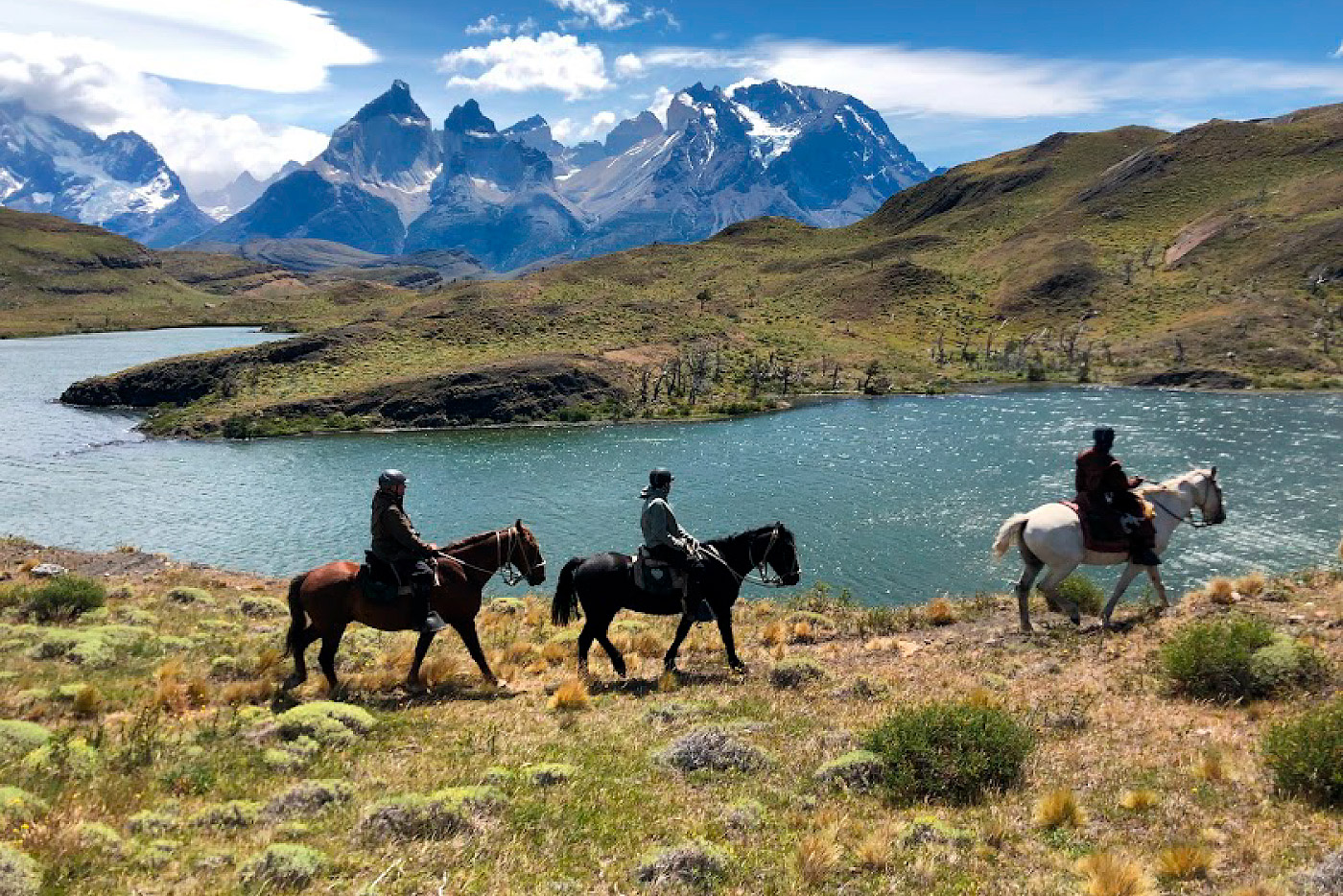 Discover the Magic of Patagonia on Horseback
Patagonia is renowned for its dramatic mountain ranges, crystal-clear lakes, and sprawling grasslands. What better way to immerse yourself in this natural wonderland than by horseback? Our expert guides will lead you through rugged trails, ancient forests, and hidden valleys, allowing you to truly connect with the untamed wilderness that makes Patagonia so extraordinary.
Torres del Paine National Park, Chile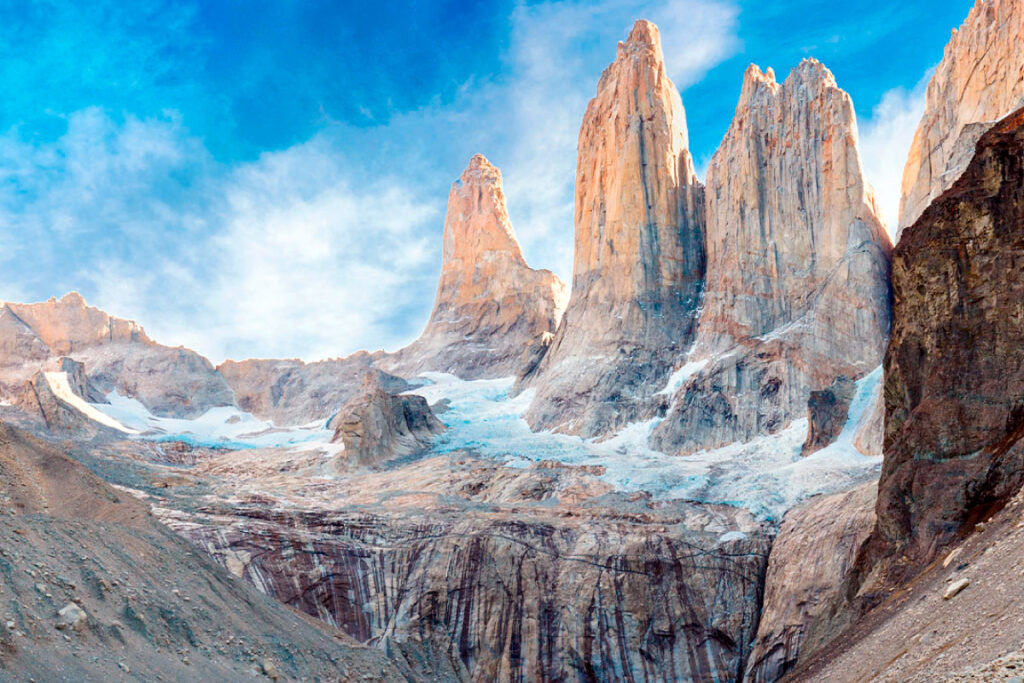 Embark on a horseback riding adventure in the iconic Torres del Paine National Park. Traverse the awe-inspiring landscapes, witness towering granite peaks, and marvel at stunning glaciers. As you ride through this UNESCO Biosphere Reserve, be prepared for encounters with wild guanacos, condors soaring overhead, and the chance to capture that perfect photograph of the famous Torres del Paine.
Tierra del Fuego, Chile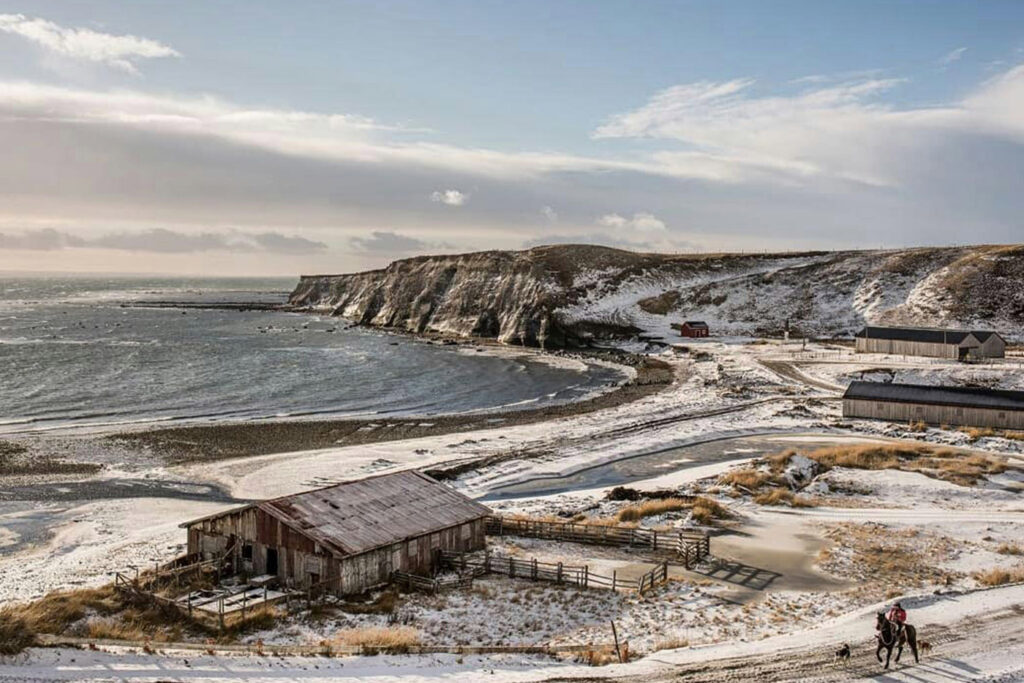 Immerse yourself in the untamed beauty of Tierra del Fuego with Horse Travel Patagonia, as you experience the exhilarating thrill of horseback riding in these stunning landscapes. Our well-trained and gentle horses will guide you through rugged trails, unveiling breathtaking vistas that will leave you in awe. Discover the magic of this remote region and forge unforgettable connections with both nature and our magnificent equine companions. Book your adventure today and embark on a journey that will ignite your senses and leave you with lifelong memories.
Chiloe National Park – Chiloe Island, Chile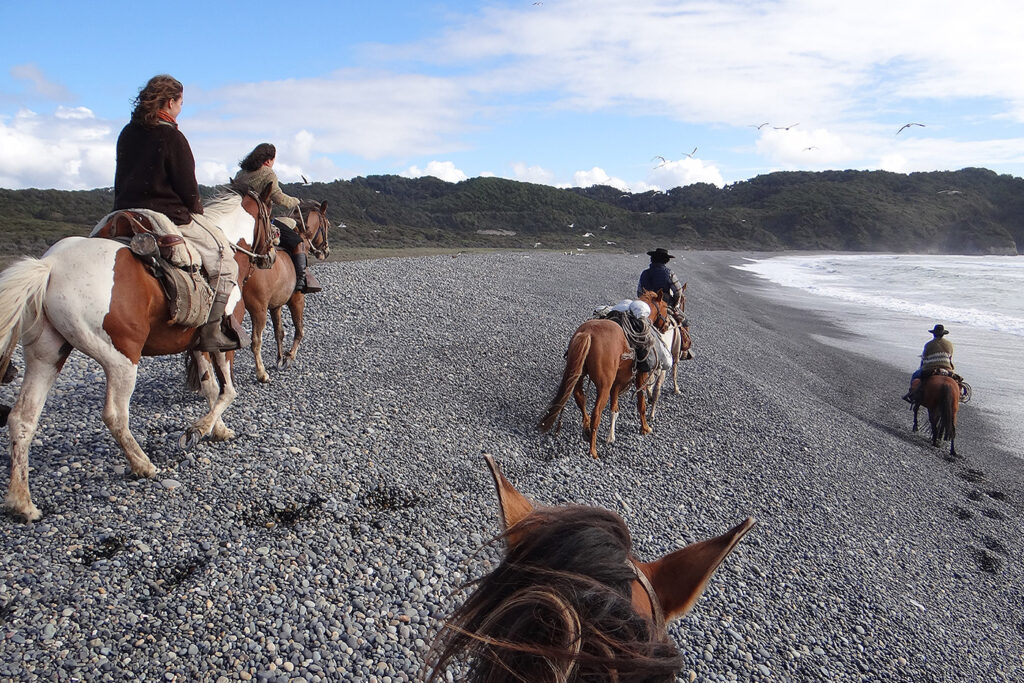 Saddle up and discover the enchanting Chiloe Island, famed for its vibrant culture and picturesque landscapes. Ride along pristine coastlines, explore charming fishing villages, and witness the iconic stilt houses known as palafitos. Immerse yourself in the folklore and traditions of the island as you ride through rolling hills and lush forests, encountering friendly locals along the way.
Why Choose Horse Travels Patagonia
At Horse Travels Patagonia, we prioritize your safety, comfort, and the quality of your experience. Our experienced guides are passionate about sharing their knowledge of the region and ensuring that every aspect of your journey is memorable. Our well-trained horses are gentle, reliable, and will be your trusted companions throughout your adventure. We offer a variety of tour options, suitable for riders of all levels, ensuring everyone can partake in this incredible experience.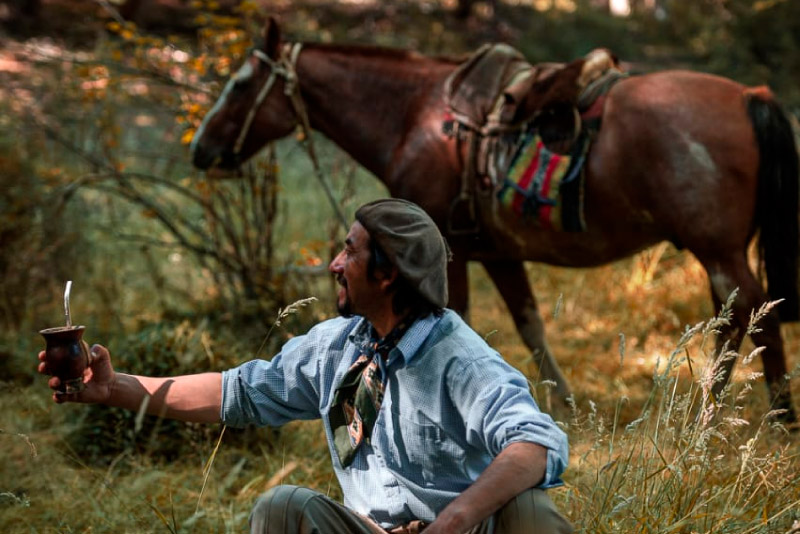 Book Your Unforgettable Horseback Riding Tour in Patagonia
Don't miss out on the opportunity to explore the wonders of Patagonia on horseback. Book your adventure with Horse Travels Patagonia today and get ready to embark on an unforgettable journey through some of the most picturesque locations in the world.
Visit our website at www.horsetravelspatagonia.com to learn more and secure your spot on an upcoming tour. Let us guide you on a remarkable horseback riding experience that will leave you with memories to last a lifetime.