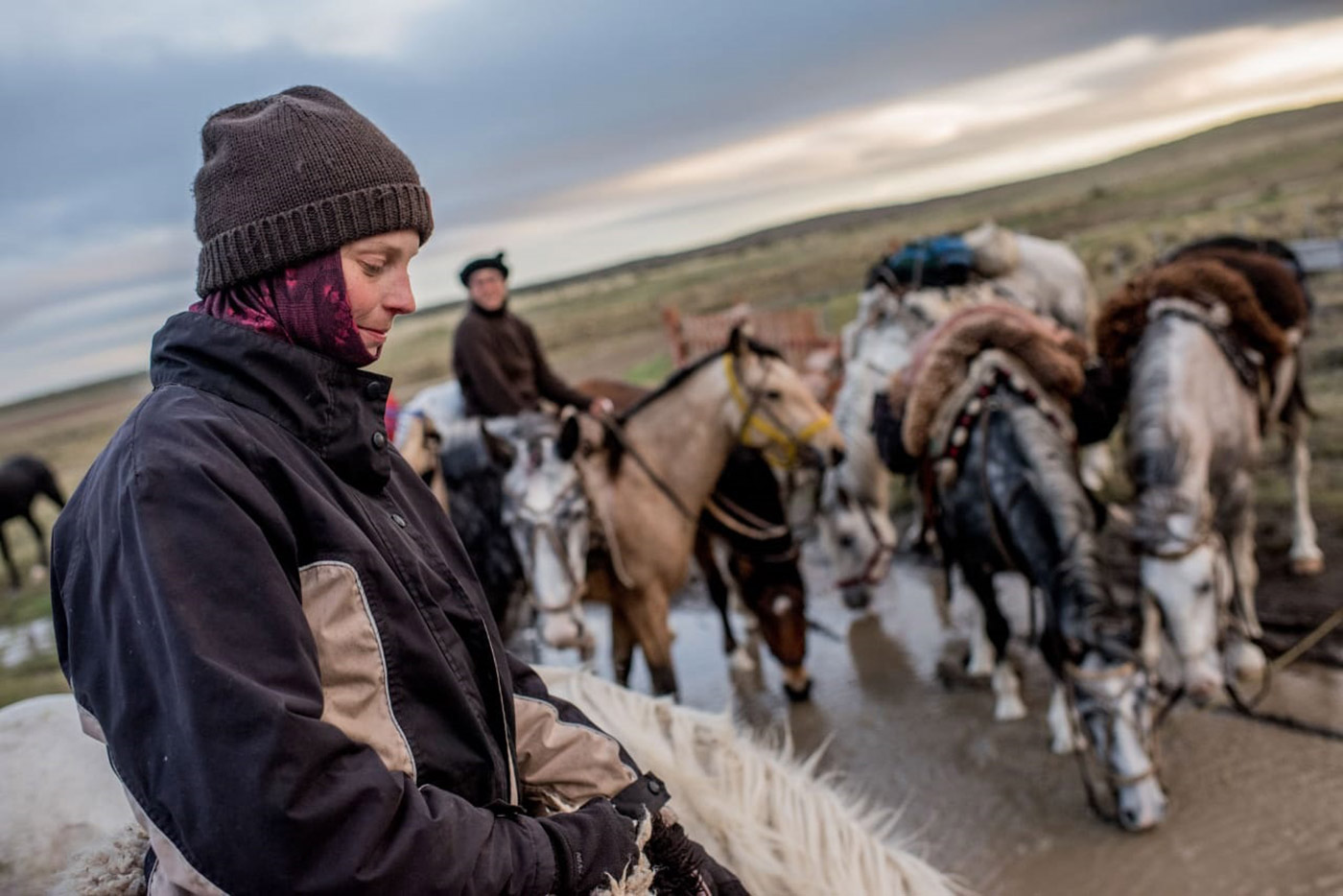 Top Chilean Patagonia Horseback Riding Trips
Embark on an extraordinary horseback riding experience through the stunning landscapes of Patagonia, Chile, with Horse Travels Patagonia. With our exceptional horseback riding programs in Torres del Paine, Chiloe Island, and Tierra del Fuego, we invite you to discover the best places to go horseback riding in this awe-inspiring region.
Horseback Riding Tours in Chilean Patagonia
Looking to book horseback riding in Patagonia? We offer you Horseback Riding in the South of Chile: Chiloé Island and Tierra del Fuego.
Horseback Riding in Torres del Paine National Park, Chile
Torres del Paine National Park, located in the heart of Patagonia, is a breathtaking destination renowned for its awe-inspiring landscapes and rugged beauty. Home to the iconic Torres del Paine peaks, the park offers a haven for outdoor enthusiasts and nature lovers. With its diverse ecosystems, including ancient forests, glacial lakes, and windswept steppes, visitors can embark on unforgettable treks, such as the W Trek and the Circuit Trek, and witness the park's unique wildlife, including guanacos and Andean condors. Whether you seek adventure, serenity, or simply a connection with nature, Torres del Paine is a must-visit destination that promises to leave you awe-struck and inspired.
Torres del Paine Horseback Riding
Ride through the dramatic terrain of Torres del Paine National Park, where rugged mountains, sparkling lakes, and ancient forests create a breathtaking backdrop. Our expert guides will lead you on a journey through this UNESCO Biosphere Reserve, allowing you to witness iconic landmarks like the towering Torres del Paine peaks and the mesmerizing Grey Glacier.
Chiloe National Park | Chile
Chiloé National Park is a national park of Chile, located in the western coast of Chiloé Island, in Los Lagos Region (region of the lakes), South of Chile. It encompasses an area of 430.57 km2 (166 sq mi) divided into two main sectors: the smallest, called Chepu, is in the commune of Ancud, whereas the rest, called Anay, is in the communes of Dalcahue, Castro and Chonchi. The greater portion of the Park is in the foothills of Chilean Coastal Range, known as the Cordillera del Piuchén. It includes zones of dunes, Valdivian temperate rain forests, swamps, and peat bogs. A small portion, Metalqui, is an islet with an area of 0.5 km2 (0.19 sq mi).
Horseback Riding in Chiloe National Park, Chile
Immerse yourself in the mystical charm of Chiloe Island as you explore its enchanting landscapes on horseback. Traverse through rolling hills, dense forests, and picturesque coastal trails. Encounter the island's unique cultural heritage, including its vibrant wooden churches and the palafitos, colorful stilt houses that line the waterfront.